The MONDI HOTELS & RESORTS
Sincere hospitality at five locations
The five MONDI Hotels & Resorts offer everything you need for an unforgettable holiday in the mountains. Whether shaped in the alpine or cultural way, in a sports or cosy direction. Every location provides comfortable self-catering accommodation, nice wellness areas and manifold sports and leisure opportunities. There are cosy restaurants with a cordial service and a sincere sense of well-being. An extra plus are the employees, most of whom are very well informed about the region and live an authentic hospitality.
MONDI Hotels & Resorts have become the brand name for a pristine, relaxed residence. Facing the mountains. On top level. And also the idea of a holiday club is pursued by the Dörr family: with thousands of excited member families. From 2006, the MONDI Group additionally operates the EASY EXCHANGE timeshare organisation. Here, the club members can exchange their "MONDI timeshare rights" into holiday points and then redeem them in partner holiday facilities – worldwide.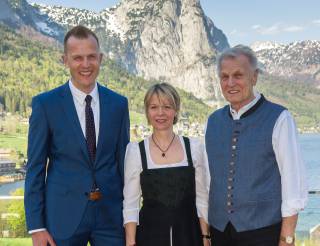 Hosts with heart
And love for detail
Established in 1998 by Leonhard Dörr, nowadays the MONDI Group is a family enterprise managed jointly by the father together with his daughter Sandra Krause and his son Dr. Mike Dörr. With a good deal of creativity and love to detail.
The five MONDI Hotels & Resorts are there for individual holidays in the mountains. In studios, apartments, suites, mountain huts and chalets with a 4-star hotel comfort. Our goal is to create an unforgettable time off for our guests. And to bestow each location with an unmistakable character. For families. Couples. Singles. Active ones. Connoisseurs. Summer vacationers. And anybody enjoying life and mountains. Just like our about 200 MONDI employees.
Leonhard Dörr, formerly active for the METRO Group, took over the hotels & resorts as well as the activities of the METRO holiday club in 1998. This gave rise to the MONDI Group, with five locations in the most beautiful mountain landscapes of the German, Austrian and Italian Alps.