Parties with Mountaintop Panorama
whether Wedding, Birthday Party or Anniversary
Envisaging an event that has about everything to rank among the most beautiful days in your life? Unforgettable for you? And your guests. Refreshing, unique and wonderful all around? Then you should have a look at the five location of MONDI Hotels & Resorts. And discover the unique locations in Allgäu, in Tyrol, in the Salzburg country, in the Salzkammergut and in South Tyrol. Those that will provide an exceptional setting for your wedding, your family celebration, your big birthday, company anniversary and any other occasion. Including top cuisine, all-round services and a rare passion for detail.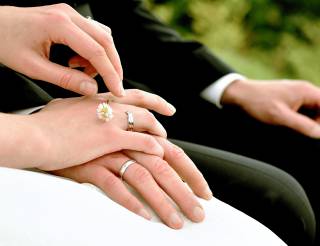 Your wedding in the mountains
For spectacular views
Whether an Alpine meadow biotope, a romantic chapel or a lake jetty. Boisterous party till morning, superior cuisine in a select circle or cosy wintertime wedding in a ski resort: MONDI Hotels & Resorts offer a full variety of options to shape your wedding events individually and beautifully. Your mountain wedding. Amidst the nature. With glitter & glamour or quite plainly & simply. We are enthusiastic for your wedding of dreams. In Oberstaufen, Axams, Bad Gastein, Grundlsee or at Merano. Our full attention will be yours. And you may be sure we will organize your event with heart & brains. And be happy together with you.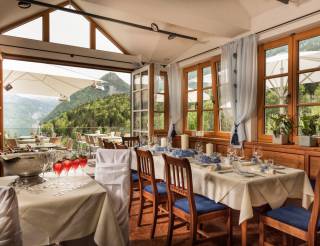 Your family celebration with panorama
Peaceful. cheerful. impressive
From young child to grand aunt, from teenager to great-granddad: The challenge of family celebrations is in making all the generations happy. In the five MONDI Hotels & Resorts, you will find all you need for a successful gathering. At wonderful mountain places near the Bodensee lake, Innsbruck, Salzburg or Merano. And right on the Grundlsee lake. With exquisite cuisine. Top comfort. And a lot of room for raving. When requested so, including a framework programme and cultural specialties. We shall be glad to advise you.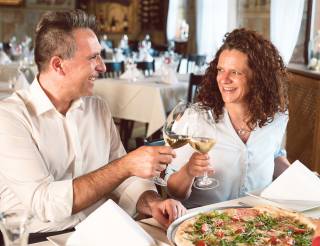 Your company party in the mountains
Because good employees are so valuable
Your company celebrates an anniversary? Your employees have achieved success? Or the cohesion between colleagues could still be better? There are many reasons to invite your team and/or your customers to a party. At an exceptional place that will be remembered for long. MONDI Hotels & Resorts offer unmatched locations for your company party in the mountains. With individualized planning. And professional organization. Everything else as a matter of everyday. Give your employees a good time. In Allgäu. In Tyrol. Near Salzburg. In the Aussee country. Or at Merano. For being genuinely together.