The MONDI Hotels & Resorts
For individual holiday in the mountains
With cosy studios, apartments and suites, caring cottage accommodation and noble chalets, the MONDI Hotels & Resorts combine the individual holiday feeling of a holiday home with the comfort of a 4-star hotel. At five locations. In the mountains. In Oberstaufen, Axams, Bad Gastein, Grundlsee and Cermes in the Merano country. The Hotels & Resorts are coordinated centrally from Munich-Pasing. At a family enterprise with two generations.
We welcome your interest and will be happy to provide you with additional communication, information, visits and images.
By e-mail to info@mondihotels.com you can subscribe to our mailing list.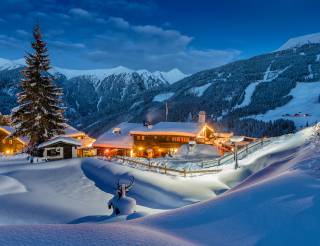 Your contact
to the MONDI Hotels & Resorts
MONDI-HOLIDAY GmbH & Co. KG
Würmstraße 13 a
82166 Gräfelfing
GERMANY
Telephone: +49 (0) 89 / 5 52 29-0
Fax: +49 (0) 89 / 5 52 29-191
Media images
From the MONDI Hotels & Resorts
We shall be happy to make the following image materials available for journalist publications. Additional images for our Hotels & Resorts and the five mountain regions are available on request.
Where not otherwise indicated, the general copyright is in force: MONDI Hotels & Resorts.
We will be grateful for sending of specimen copies. Many thanks in advance.
The images shall not be used for image databanks or other media intended for the sale of images.