Career with the Mondi Hotels & Resorts.
Find your greatest time with us.
For 40 years already, we have been writing a tourist success story with the MONDI Hotels & Resorts. A story of highly motivated colleagues, who furnish our various areas of operation with professionality, passion and invention. Five locations enlivened with heart and charm thanks to our wonderful colleagues. And abundant creative ideas, with which our colleagues make sure that we can be trendsetters in the hotel industry. Modern. But attached to the archetypal form of hospitality.
Whether scholar, apprentice, student, graduate or professional: We always look forward to a fresh wind. And motivated people, who want to find their greatest time with us. Thinking a step ahead. And share our passion for hospitality.
Jobs at the MONDI Hotels & Resorts
plenty of opportunities in a nice team.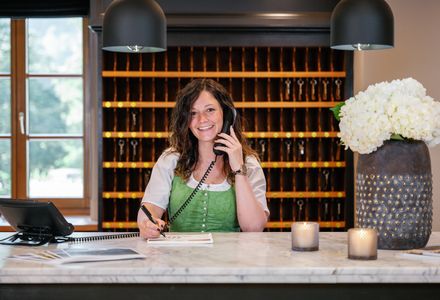 Receptionist (m/f/d)
| | |
| --- | --- |
| Location | MONDI Hotel & Appartements am Grundlsee |
| Job position | Reception |
| Starting date | Immediately |

Not the right one just now?
Even when no vacancies of your interest are open at the moment: We are always on the search of outstanding talents and creative minds. Do you feel addressed? And can you imagine working with us? We look forward to your unsolicited application!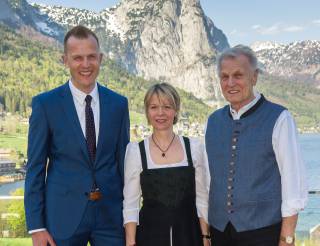 We are MONDI
Plan your career in hospitality with us. Your dependable employer with integrity. With five hotels & resorts, six tourist business segments, eight locations and around 200 employees. Family enterprise since 1998. With a stable base, flat hierarchies, friendly communication channels and a lot of room for new ideas and individual opportunities for development. Focal point: the people. As employees, guests, colleagues, innovators. At the base: a friendly team recognizing chances, exploiting opportunities and burning for joint creation of the greatest time.
Our Benefits
What our colleagues can await from us
We rely on longstanding collaboration. And we know how to appreciate the commitment of every individual team member. That is why we offer comprehensive employee services and benefits underlining the significance of a good collaboration.
Let us inspire you as employer. In modern, generously furnished office areas in Gräfelfing near Munich. 
By our …
… exciting tasks that combine into versatile, self-dependent work activities
… attractive remuneration including a basic salary and substantial bonuses related to performance
… flexible, reliable working time
… 30 days of holiday plus three leisure half days
… free beverages and other amenities such as largely discounted holiday opportunities
… strong togetherness and a respectful company culture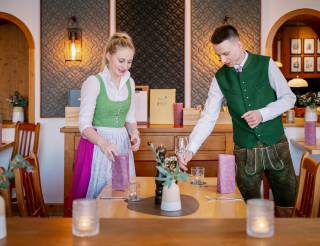 Values? Highly important!
In particular when people want to live and experience them day after day. The company culture of MONDI Hotels & Resorts is based on respect, flexibility and a relaxed, family atmosphere. Our aim is a trusting and motivating togetherness. As well as a friendly tone of conversation. An optimistic, cheerful climate. And an open attitude. In every respect. This makes us to stand out.
Vacancies
in all Mondi Hotels & Resorts
Sandra Krause
Member of the management
from 1999 at MONDI Hotels & Resorts in Munich
As a child, I grew up in a genuinely enterprising household. Assuming responsibility for oneself, always doing something...
...stepping on the gas, achieving performance, thinking and acting unconventionally, being obstinate enough – my twin brother and I were growing up with these enterprising values. Therefore it was clear to me after graduation that I wanted to enter into business. So I studied business administration at the university in Regensburg. Immediately after my graduation as trader, I had a unique opportunity to work, for one year with a working visa, in the US in one of the biggest world's tourism groups, the Cendant Corporation, with the leading RCI exchange platform. For a young lady from the "largest village in the world", an exciting journey into a totally new world. In my memory remained particularly the amazing cordiality, with which my colleagues adopted me. And the fact that even in worldwide leading tourism businesses, cooking is mostly based on water.
Back in Munich, I was active with one of the biggest IT providers for enterprises, looking after various company customers. I liked the sales area very much. However, I was not too excited with computers, networks, maintenance models etc. That is why I did not have to think long when, in 1999, I received a proposal from my father to join the MONDI Hotels & Resorts. At this place, my knowledge of the "holiday exchange" product and of the RCI was of help to me. I turned into contact person for our members, mainly all international customers. Thanks to introduction of a new point programme, the use of "MONDI" timeshare rights became more flexible. Also founding a family was well possible in a family company, as I was able to individually adjust my working time.
Over the years, we – this means my father and company founder, my brother and me – were developing the classic timeshare product on and on. For instance by means of our "Easy Exchange" proprietary programme and various customer benefit programmes. The topic of my heart is establishing new resorts and upgrading the existing ones. Here, my passion for home, furnishing and design can fully deploy in working together with planners and architects. 
At my work, I value especially highly the advantages of a family enterprise. Decisions are made quickly and so they are also implemented. Most of our colleagues have been with us for many years, with an immense personal commitment for the company. Exactly as we, the owners, ourselves. The "MONDI" is like a second family, from which, however, I also take my "time off" now and then. Whether with fitness training or a trip that I, quire naturally, like to spend in a nice hotel.
Anita Frei
reception and head secretary
from 2005 at MONDI Hotels & Resorts in Munich
Secondary education, retail saleswoman, world tour, office administrator in tourism ...
...office administrator in a solicitor's office, young mother: These were my stations, before I came to MONDI Hotels & Resorts in 2005. At first, a family-friendly part time. Then I was able – still considering my private situation – gradually add on till reaching full time. My tasks were growing more and more responsible. Today, I can say about myself that I have found an exciting, richly diverse challenge that makes me happy and satisfied, even after all these years. Currently, I am responsible for the first contact in our enterprise and manage the complete office organization. Apart from that, I am in charge of coordination and structuring of our worldwide "Easy Exchange" organization. Flat hierarchies and good collaboration with my colleagues allow me to freely unfold my professional skills. I have plenty of room for ideas and independent working. And, besides that, enough time for my family and hobbies such as skiing, hiking, fitness, reading and travelling.
Erwin Käser
accountant
from 2019 at MONDI Hotels & Resorts in Munich
MONDI? "Fun on holiday and fun at work."...
As numbers and accounting were the fields of my interest already at school and, moreover, I was not able to testify great craft skills, choosing a commercial career was very likely for me.
Following my successful education for bank officer, I soon felt an urge to go from the province to a big city. As stock trader on the stock exchange in Munich, I was able to obtain a picture about the financial world and to experience the economical ups and downs.
Through diverse subsequent stations as financial advisor, financial and real estate broker and consultant in telecommunications, I was waiting till 2016 to take part in a further business training programme of the Chamber of Industry and Commerce and then found my way back to payroll and financial accounting. In July 2019, about two and a half years later, when working as "independent accountant" in a concrete plant, an opportunity came to prove myself at MONDI.
My tasks here are manifold, interesting and demanding, covering almost the whole 1 x 1 of accounting. The written and phone contact with our international customers is a genuine enrichment for me, rounding off my activities. 
Working together with my colleagues in the headquarters and at our resorts, as well as with the company management, is great. As it should be for a true team.
Privately, I look after my family and - how could it be otherwise - as church administrator after the finances of a local catholic church foundation. When any time is still left, I spend it in hiking or playing Schafkopf. 
Michaela Schmaderer
financial and accounting manager with procuration
from 2006 at MONDI Hotels & Resorts in Munich
I do not remember when exactly the fascination with numbers seized me. In any case, I soon realized...
...that I would never break free of it. So my career aspiration was rapidly defined: I wanted to work in financial accounting.
After my education as bank officer, graduation, three children and the period of a successful family manager, the first step towards that goal was achieved when I opted, following a further business training programme in 2006, to start at MONDI as accountant. This employment was exciting and aligned to the needs of a young mother.
As my children grew older, the time came at some point, where my freedom was sufficient to undertake the next step towards larger responsibilities. Diverse job transitions levelled my path to further professional education. In 2014, I passed with honours my exam for certified financial accountant at the Chamber of Industry and Commerce. A subsequent request for reference letter from the part of MONDI ended in a new job offer.
Today, I manage finances and accounting for the overall MONDI Group. With enthusiasm, I take care for a wide range of both internal and external accounting areas and financial planning.
The tasks to be covered are never boring with a company structure comprising seven holiday clubs and 12 MONDI enterprises in four countries. In particular because there is a lot of motion at MONDI and we regularly need to cope with new projects. Entirely under the motto "there is always a better way", I fully bring in my organizational and optimization talents.  Thanks to the sincere company culture and the friendly and supportive togetherness, this environment produces a genuine enrichment.
To thoroughly balance my demanding professional life, I like to spend my free time in my garden, with my family, in museums and exhibitions or on travels.